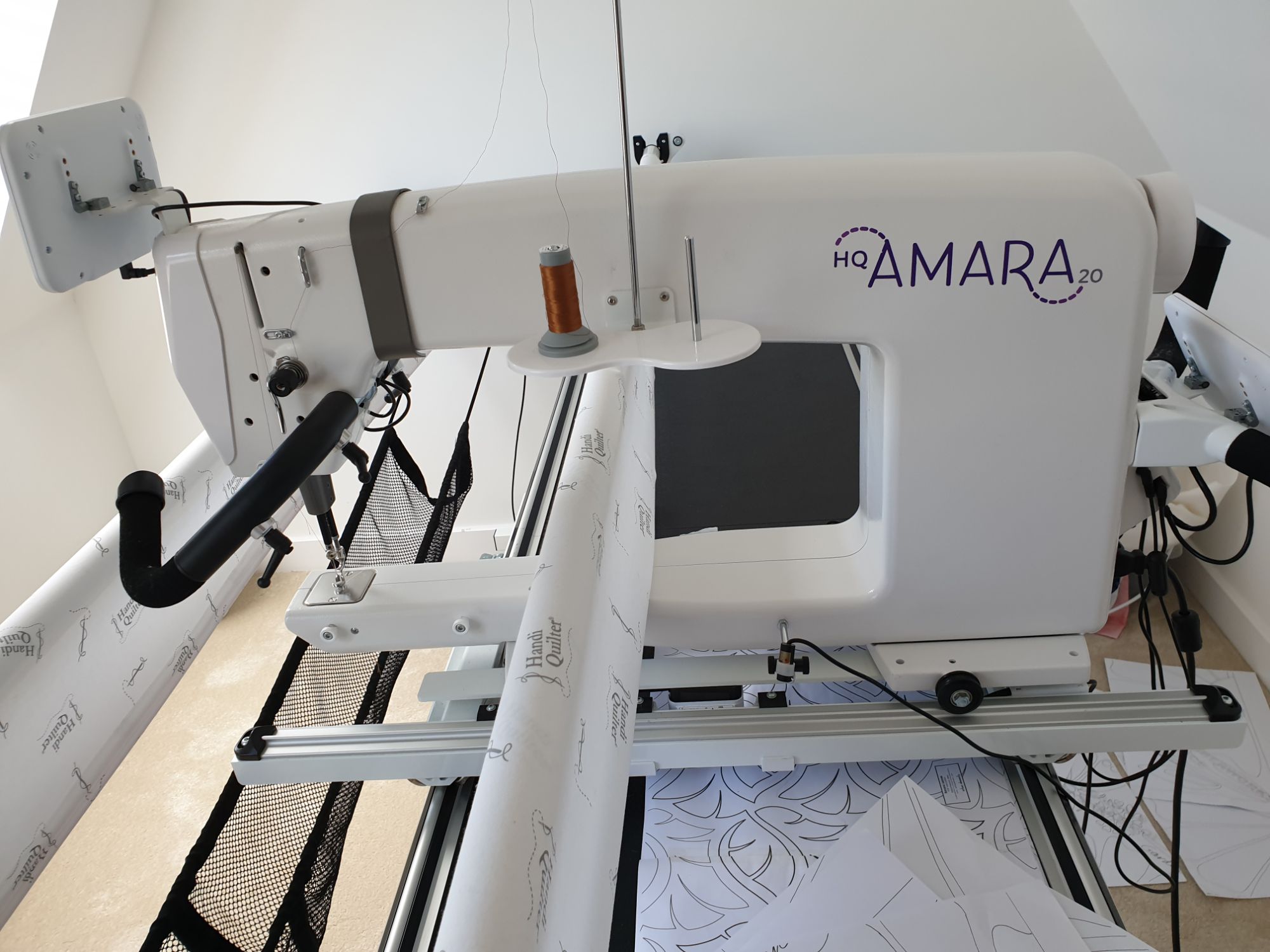 Long Arm quilting is available from Juberry Fabrics in our own Long Arm room in Wick.
Leave the quilt complete with wadding and backing to be loaded onto the machine.
Remember, we can supply wadding and backing fabric from our stock room if you prefer.
The final service is for Julie to do the sewing for you. Again, using a pantograph or custom stitching she will create a masterpiece for you.
Each quilt is different, so please call or email with your needs answering the following questions:
Size of quilt?
Type of stitch – pantograph or custom?
Backing fabric required?
Wadding required?
Binding required?