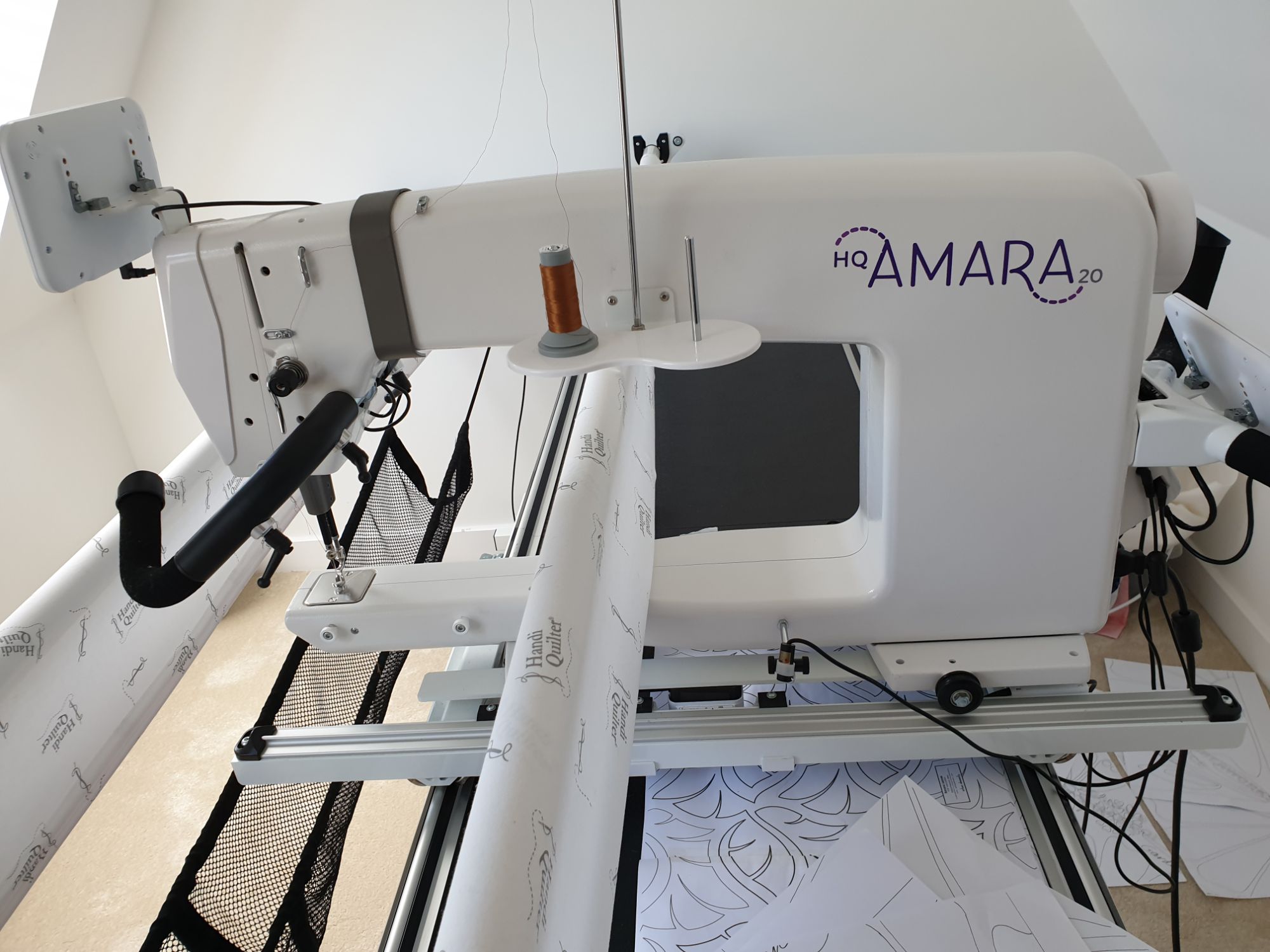 Long Arm quilting is available from Juberry Fabrics in our own Long Arm room in Wick.
Initial lesson to learn the controls and gain some muscle memory. Julie will be your instructor and will load the Amara with some fabric for you to practice on.
If you feel confident then you can move to stage two. Leave the quilt complete with wadding and backing to be loaded onto the machine. This takes a little time, so it is best to book a return date to work on your own quilt. You can work with a pantograph or custom stitching of your own invention.
Remember, we can supply wadding and backing fabric from our stock room if you prefer.
The final service is for Julie to do the sewing for you. Again, using a pantograph or custom stitching she will create a masterpiece for you.
Each quilt is different, so please call or email with your needs answering the following questions:
Size of quilt?
Type of stitch – pantograph or custom?
Backing fabric required?
Wadding required?
Binding required?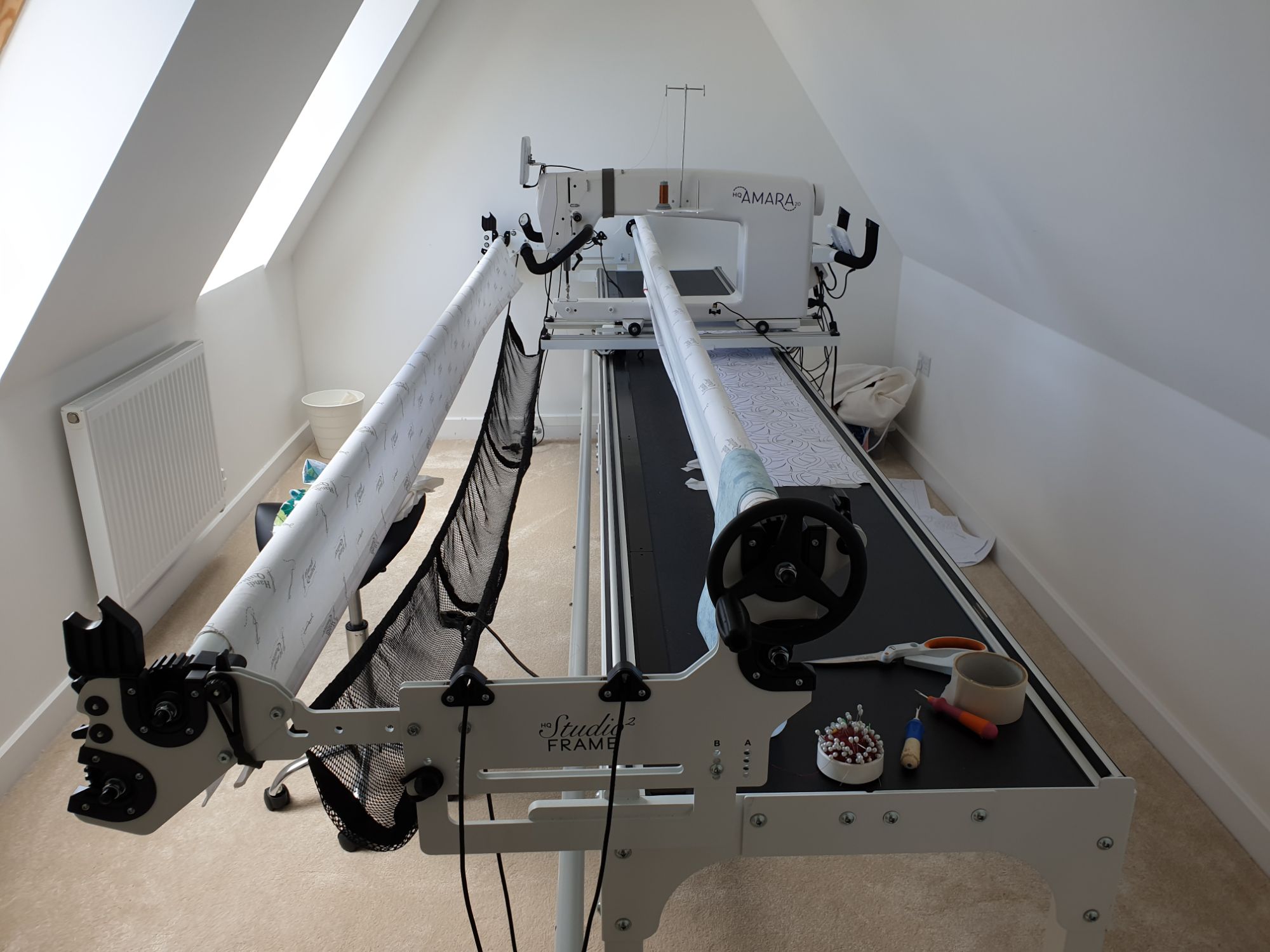 Guideline pricing
Training session £15.00
Use of machine £
Pantograph stitching £
Custom stitching £
Binding £
Backing fabric £ per sq m average*
Wadding £ per sq m average*
*Varies with type of wadding and fabric selected.